BPM: BULLETS PER MINUTE Wiki
Jump to navigation
Jump to search
31 articles • 318 files • 4,747 edits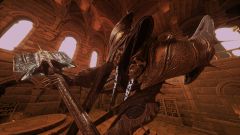 bulletsperminute.wiki is an unofficial community effort to document everything related to BPM: Bullets Per Minute a rhythm FPS roguelike game developed by Awe Interactive.
This site is a wiki, so everyone is encouraged to create and edit articles. If this is your first time using a wiki, check out the Wikitext Cheatsheet over at Wikipedia. If you need additional help or wish to discuss general aspects of this wiki, join the community Discord.
An account is not required to participate, but federated log in via Steam is available if you wish to be attributed for your edits.
Guides
Codex
External links